Relationship & Sex Therapy and Coaching for Deepened Intimacy, Passionate Connection and Fulfilling Partnerships.
We help individuals & partners understand and cultivate emotional and sexual intimacy & connection
SAN FRANCISCO SEX & INTIMACY THERAPY
SEX THERAPY CAN HELP ENHANCE INTIMACY, CONNECTION, AND PLEASURE
Have Better Sex
As extensively trained Sex Therapists & Relationship Experts, we have assisted many couples & individuals in expanding their capacities for intimate connection, passion and sexual enjoyment. Through this exploration you will bring about a breathtakingly satisfying sexual relationship with yourself and your significant other.
DEEPEN INTIMACY & EXPRESSION
A healthy and gratifying sex life is created from a combination of safety, intimacy, trust, openness, communication and even humor and playfulness. It also means you need to know what you enjoy and be able to communicate your needs and wants. While the topic of sex can be uncomfortable or scary for some people, it is vital to your health and the health of your relationships to tend to your sexuality and intimacy needs. With the hectic pace of modern life it may seem easy to neglect your sex life, but the cost is significant. An unsatisfying sex life contributes to depression, loneliness and stress. Whether alone or with another, sex boosts energy, relieves tension, releases endorphins and elevates mood
WE CELEBRATE DIVERSITY
San Francisco Bay Area LGBTQIA Queer Couples & Individuals are welcome at San Francisco Intimacy & Sex Therapy Center. We welcome diversity of all kinds. All of our therapists are trained and sensitive to the unique issues related to LGBTQIA relationships. We are sex-positive and kink friendly. Our SF Couples Counselors and Sex Therapists are skilled in working with the unique needs of poly, kink, trans, and Queer/ LGBTQIA, and sex-worker folks. Sex therapy does not include touch between therapist and client(s).
SENSITIVE & SKILLED RELATIONSHIP COUNSELORS & SEX THERAPISTS
Our Doctoral and Masters level sex therapists are trained in treating an array of sexual issues, including disparities in libido, erectile dysfunction, sexual trauma, vaginismus and other intimacy issues.
HEAL SEXUAL TRAUMA
Our SF Couples and Sex Therapists and Coaches work with individuals and partners to overcome sexual trauma, body image issues and erotic shame.
YOU ALREADY HAVE THE INNATE ABILITY TO EXPERIENCE INTIMACY & PLEASURE
Our Sex Therapists and Counselors help you to expand your natural capacity for pleasure, sensuality, intimacy, and sexual embodiment.
SEXUALITY IS NOT A PROBLEM TO BE SOLVED, BUT A JOURNEY TO BE EXPLORED.
Our highly specialized SF sex therapists & relationship counselors can help you cultivate and embody a shame-free & healthy relationship to your sexuality and erotic desires.
While sex and intimacy therapy is often part of partner or couples therapy, it can be equally as beneficial during individual psychotherapy. Often, sex & intimacy issues have little or nothing to do with one's partner, but may be a result of attachment wounds, communication difficulties, a history of trauma or unexplored areas of one's own sexuality.
How Sex Therapy Can Help You Heal
Our highly-trained specialized expert clinical psychologists, psychotherapists, sex therapists and couples counselors can help you explore related issues, including sexual trauma or abuse, sexual pain, lack of desire or sexual compulsions and addiction, how to communicate one's sexual desires and erotic inclinations, and how to embody your robust sexuality without shame or fear.
Intimacy and Sex Therapy promotes deeper intimacy and love in a partnership, while simultaneously opening up new lines of communication, empathy and understanding.
Learning how to share your sexual needs and desires in the context of secure attachment and open expression can lead to reigniting your sex life, eliminating erotic shame and co-creating sexual intelligence and intimacy in your relationship.
San Francisco LGBTQ+ Queer Couples Counseling & Sex Therapy.
We celebrate diversity and all of our clinicians are LGBTQ+ sensitive and/or identify as such. We support sexual and gender diversity, kink, poly, and other non-traditional relationship configurations.
San Francisco LGBTQ Couples Counseling & Sex Therapy
San Francisco Intimacy & Sex Therapy Center celebrates & respects diversity.
Our Leading SF Sex Therapists assist people in deepening their innate capacity for intimacy, desire, pleasure, and sexual embodiment through self-awareness, exploration and more effective communication skills.
All of our clinicians are LGBTQ+ sensitive and/or identify as such.
We also support kink, poly, and other non-traditional relationship configurations.
We strive to collaborate in creating an emotionally safe and comfortable space for you and your partner(s) to explore your sexuality and sexual issues. In coming to sex therapy, you may experience feeling completely open and vulnerable, addressing issues you were uncertain of how to navigate.
Trauma-Informed Therapy
Our therapists are also trauma informed in their work. We support LGBTQ+ / Queer folks in family therapy, partner and couples counseling, sex therapy, child and co-parenting therapy, trauma therapy and gender and sex therapy.
SAN FRANCISCO PREMARITAL THERAPY
San Francisco"s Couples Therapy & Sex Therapy Center's Pre-Marital Counseling Program
Our specifically designed premarital package is offered in a 6-8 session format to help you prepare for your wedded life together in your marriage.
GET ON THE SAME PAGE
Get support in discussing hot topics such as finances, sex, parenting and personal values before you get married. Our program will incorporate empathic listening techniques, conflict management skills, and negotiation tools to help you be true partners in your relationship. We will help you identify your personal relationship strengths, goals and mutual values
PREPARE FOR YOUR LIFE TOGETHER:
Our highly trained marriage and premarital counselors will assist you in exploring and addressing your main areas of concern before the big day.
LAYING A SOLID FOUNDATION
Our premarital counseling program guides you and your partner through communication building skills, structured conversations and practice exercises We have identified the skill set that engaged couples and newly weds must have in order to cultivate a successful and healthy marriage. In our work together, you will learn the skills necessary to make your marriage last. Through the process of premarital therapy, you and your fiancé will develop intimacy, trust and deeper appreciation of one another and will be well on your way to success!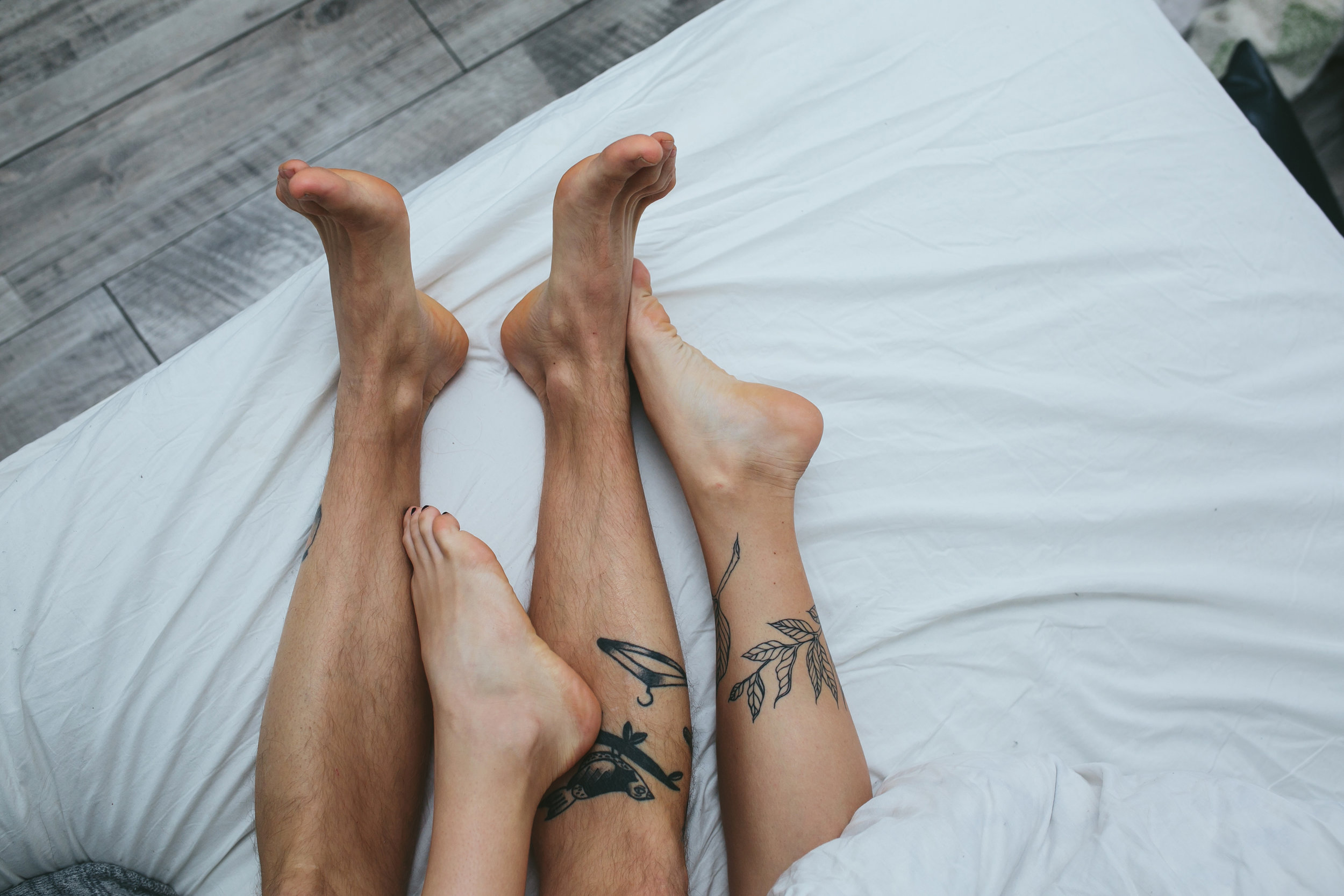 San Francisco Sex & Intimacy Therapy
COUPLES THERAPY AND MARRIAGE COUNSELING MAY HELP YOU LEARN TO BE EMOTIONALLY ACCESSIBLE, RESPONSIVE AND ENGAGED IN YOUR PARTNERSHIP. CONNECTION AND INTIMACY IS POSSIBLE.
ISSUES SEX THERAPY CAN ADDRESS
Arousal & desire concerns
Desire discrepancies within a couple/partners
Absent or diminished interest in sex
Impact of miscarriage, loss and/or abortion on sex and sexuality
Difficulties with climax such as delayed ejaculation
Genital or pelvic pain, penetration difficulty, or other painful sex issues
Development & deepening of emotional and sexual intimacy
Sexuality during life transitions such as pregnancy, parenting, menopause, aging, health issues etc.
Impact of infertility on sex and sexuality
Perinatal and postpartum sexuality
Open or poly relationships
Sexuality & chronic pain or illness
Emerging sexual identities
Alternative lifestyle and sexuality (Polyamory, Kink, BDSM etc)
History of sexual trauma, childhood sexual abuse or rape
Diversity of sexual expression
Socio-cultural factors associated with sexuality
LGBTQ and gender identity issues
Learn how to discuss sex and desire with your partner
Learn how to deepen attachment bond through intimate sex
THE GOALS OF COUPLES COUNSELING
Develop mutual goals for your relationship.
Understand and appreciate personal similarities & differences.
Explore life values, family values and personal goals.
Explore your sexuality & Intimacy as they are in related to your attachment styles
Cultivate mutual understanding of cultural differences.
Identify your relationship strengths.
Identify and alter negative communication patterns.
Manage internal and external relationship stressors.
Strengthen communication skills.
Explore family of origin issues.
Learn better emotional intimacy-building skills
Build secure attachment
Identify, repair and prevent problematic dynamics and negative cycles
Deepen and build emotional and sexual intimacy
Build trust
Communicate effectively in conflict
Shift unhelpful or dysfunctional dynamics and patterns.
Explore commitment issues
Work with fidelity/infidelity ruptures
Break out of your relationship rut
Develop relational health
Reconnect to your core friendship and love for one another
Enhance connection
Repair your relationship and restore your your commitment to one another
Relight the spark and passion in your partnership
Learn how to de-escalate conflict
Settle your nervous system and use effective, nonviolent communication (NVC) to deepen connection.
LGBTQ Couples & Sex Therapy
Sexual and gender minority needs
Sexual expression and communication
Relationship Issues & Conflicts
Oppression & Discrimination
Navigating stages of sexual & gender identity development
Depression & mood disorders
Homophobia (external and/or internalized)
Sadness or Disconnection from self or others
Burnout and stress from social activism work
Family & Early Life attachment wounds
Navigating Polyamorous/Open relationships
Consensual BDSM relationships & play
Loss of sexual and/or emotional connection
Healing from Loss/ Grief work
Emotional, physical and sexual trauma
Building Skills & Self-esteem
Deciding whether or not to transition and all the highly personal choices along the way (hormone therapy, surgery etc)
Negative impact of social or familial stigma
Impact on romantic and sexual partner(s) when coming out or deciding to transition
Help with mindfulness & self-care practices
Living in a binary heterosexist society (and maybe family)
Depression, anxiety and other emotional and psychological responses to chronic adversity, oppression and social injustice