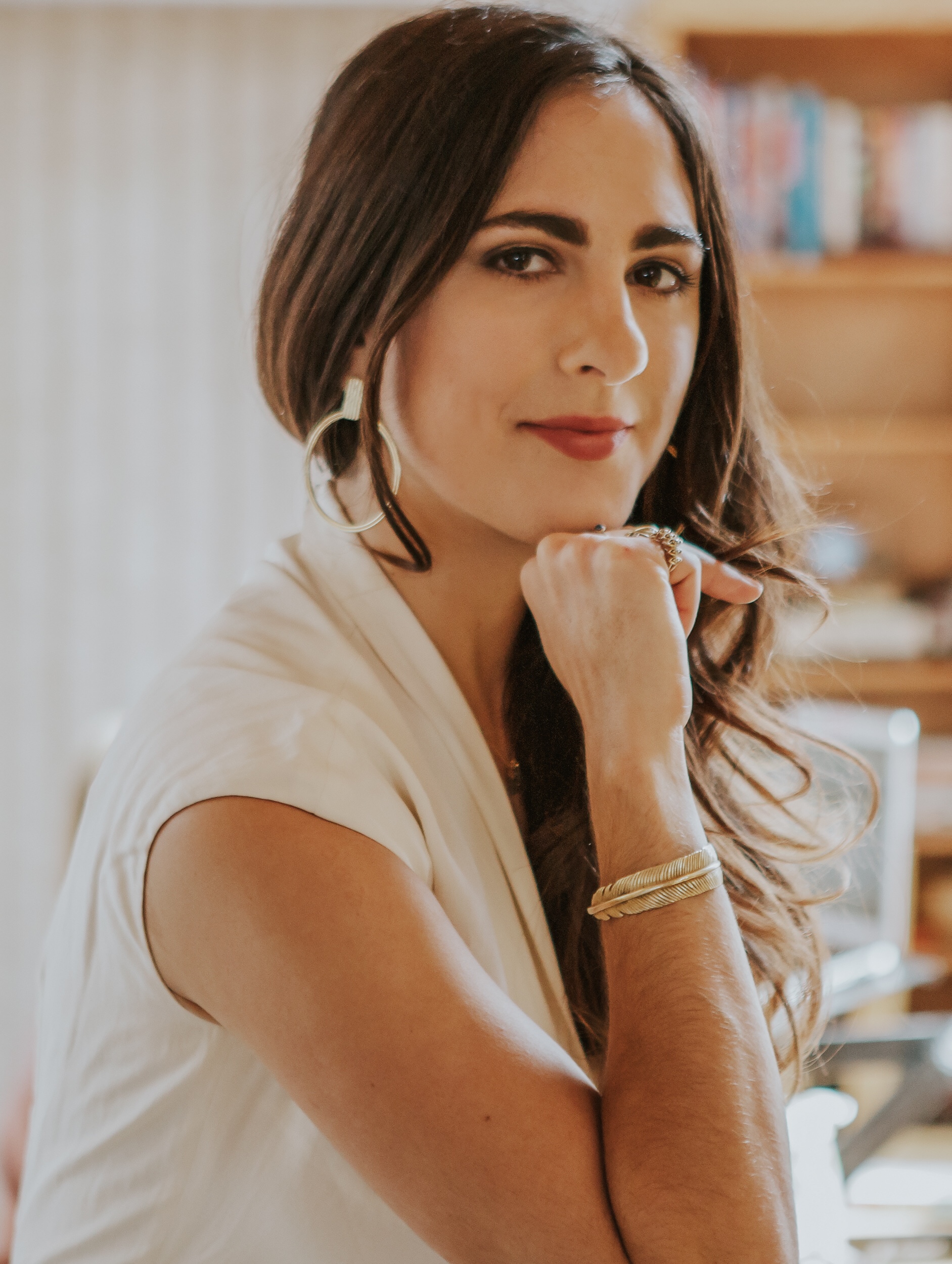 San Francisco East Bay Couples Counseling & Intimacy and Sex Therapy from an Embodied, Empowered & Attachment Perspective
Supervised by Jessica Wallace, LMFT 43927
Sam Tomarchio, MA, AMFT, is an Associate Marriage and Family Therapist. who specializes in sex and relationship therapy from a positive and holistic attachment based perspective.
Sam offers individual, couples, and group depth psychotherapy holding a sex-positive, intersectional feminist, and social justice oriented frame that is rooted in attachment theory, depth psychology, and body-oriented approaches to sex therapy. Her passion for helping individuals, partners and couples heal and recover from personal, collective, and intergenerational traumas and ruptures is held in connection with honoring each individuals expression of self with other from the inside out.
SAM'S INTERESTS & AREAS OF EXPERTISE INCLUDE:
Empowering People to live to their fullest potential

Improving Communication Skills

Self-esteem and Identity Issues

Attachment Trauma

Relationship/ Intimacy/ Sexuality Issues

Anxiety and Stress

Relationship/ Intimacy/ Co-Dependence Issues

Identity Development and Boundary Issues

Family of Origin Issues

Grief and Loss

Breaking Negative Patterns

Communication, Intimacy, and Trust

Sexuality & Sexual Empowermen

LGBTQ+ relationships and individual needs

Marginalized Communities

Helping you Identify and meet your specific goals
Samantha has extensive experience working with diverse individuals and couples and has a passion for, yet not limited to, working with sex workers, those who identify as LGBTQ, alternative lifestyle / relationship (i.e. polyamory/non-monogamy, BDSM/Kink).
Samantha earned her MA in Integral Counseling Psychology at California Institute of Integral Studies (CIIS) and is currently working toward a Sex Therapy Certification at CIIS.
Her clinical training was oriented in Integral Yoga of Sri Aurobindo, transpersonal, and Jungian depth psychology.
My work is shared through a client-centered approach as I have been trained to utilize the following modalities to inform my therapy work style: Emotionally Focused Therapy, Gestalt, Somatic Experiencing, dreamwork, sandtray, psychodrama, mindfulness, breathwork and yoga.

I specialize in matters related to sex therapy: intimacy and relationships, childhood sexual abuse, sexual shame, body image, sex addiction / inhibition, and etcetera. All to assist in developing a prosperous and healthy sexuality, attachment, and secure felt sense in one's body, mind, heart, and spirit. I also work with individual empowerment, trauma, and healing many issues.

Samantha
Let's Connect!
Our San Francisco, East Bay, Napa Valley and Marin Couples Therapists, Sex Therapists and Psychologists are pleased to offer you a free phone consultation to connect you with the best fitting psychotherapist, clinical psychologist, sexologist, or sex therapist for your unique needs.
Marin & San Francisco Sex Therapy for Individuals
SEXUALITY IS NOT A PROBLEM TO BE SOLVED, BUT A JOURNEY TO BE EXPLORED.
EDUCATION
Masters in Integrative Counseling Psychology

California Institute of Integral Studies (CIIS)

Bachelor of Science, Community Health

Minor in Psychology

Hofstra University, Long Island, NY
RELEVANT COURSEWORK
Human Sexuality

Couples Counseling

Family Therapy

Integrative Seminar

Transpersonal Psychotherapy

Psychodynamic Psychotherapy

Gestalt Therapy

Inquiry into True Nature of the Soul

Psychometric Theory

Psychological Assessment

Ethics

Medical Ethics

Clinical Relationship

Research and Writing in Healthcare
TRAININGS

Emotionally Focused Therapy (EFT)

Sex Therapy Certification Program at CIIS

Trauma Skills for Sexperts

Somatic Experiencing with Peter Levine

Intro to Trauma Savvy Skills for Sexperts

Psychodrama for Trauma: Weekend Training

Plant medicine ceremonies and study with the

Native American Church

Yoga Alliance Certification

Herbalism studies with Robin Rose Bennett

Review of Clinical Work, S.F. Jung Institute

Jungian Dream Analysis Study Group
PRESENTATIONS & GROUP FACILITATIONS

ACCESSING AUTHENTIC ATTUNEMENT IN RELATIONSHIP
At Science and Non-duality Conference in Italy, I facilitated a group for "Open Space." I facilitated the discussion on how to access authentic attunement with self and other in relationship and how to lean in and out of contact while staying in dialogue. We explored inter/intra personal ways of relating and speaking to feeling and articulating contact boundaries in relationship.

Is a group facilitation offering I created based in transpersonal and somatic awareness. It is an experiential, relational laboratory in the exploration of authentic inter/intra personal relating with self and other through mind/body exercises in self-awareness. I presented this group facilitation workshop experience for Alloy Collective, a tech company based in San Francisco, CA, and continue to facilitate in Bay Area surrounding event spaces.


FEMALE IDENTIFIED REJUVENATION CIRCLE
I facilitated weekly circles for female identified people living in the community of Brooklyn, NY. We would explore checking in with our heart, mind, and bodies and speaking to what was present for us in the moment. We would work with experimental movement with self and other. And lead into discussions of mind/body/spirit awareness on topics such as: sexuality and gender, sexual shame, oppression, sex work, polyamory and non-monogamy, embodiment, holistic health, and etcetera.
CLINICAL EXPERIENCE:
SAN FRANCISCO INTIMACY & THERAPY CENTERS

Individual, Couples/Partners and Sex Therapist with San Francisco Intimacy & Therapy Centers, East Bay Intimacy & Therapy Centers, Marin Intimacy & Therapy Centers North Berkeley Couples Therapy Center and Napa Valley Couples Therapy Center. -Ongoing
GOLDEN GATE INTEGRAL COUNSELING CENTER OF CIIS

I completed training as a transpersonal psychotherapist at Golden Gate Integral Counseling Center of California Institute of Integral Studies, which has its foundation in social justice and transpersonal psychotherapy.

I carried a case load of clients that varied in diverse socioeconomic status, gender identity, and racial background. I was an active member of the community at Golden Gate. In addition, I attended two-hour weekly group supervision and gestalt process group, along with trainings that focus on diverse topics such as social justice concerns in psychotherapy, gender and sexuality, intersectionality and race, psychoanalytic listening, mindfulness, dream interpretation, the enneagram, and etcetera.
SELF-EMPLOYED CERTIFIED YOGA INSTRUCTOR / REIKI HEALER / INTIMACY COACH

I work as a certified private yoga instructor, reiki practitioner, and psychospiritual guide. My sessions are designed to meet the client holistically with what they are needing. I structure my sessions with offerings that meet the client with what they are needing based on request and suggestion, (i.e. intimacy coaching and guidance, dietary advice, meditation, breathwork, and asana and/or free-formed movement techniques). My sessions are with individuals and couples and are usually 60 to 90 minutes.

This practice is separate from my psychotherapy practice. I am only able to work with you as either a psychotherapist or coach.
NEW YORK OPEN CENTER

I worked as events coordination and registration at the New York Open Center in NY, NY. My responsibilities entailed administrative work, setting up classrooms with AV equipment, and assisting presenters. I worked in close contact with senior program director, Ralph White, and attended his Esoteric Philosophy seminar, in addition to hiring him as lecturer at Body Actualized community center in Brooklyn, NY.
BODY ACTUALIZED CENTER

I co-founded a grass roots, holistic community art center in Brooklyn, NY. I worked as manager, workshop leader, process group facilitator, and outreach event coordinator.

COMMUNITY ORGANIZATIONS/VOLUNTEER WORK
SF Jungian Institute

Boys and Girls Club

A.W.A.R.E. (Awakening to Whiteness and Racism Everywhere)

Long Island Food Not Bombs

Hofstra University Progressive Students Union

Students for a Greener Hofstra

The Arc of Howard County Maryland

Shepard Prat Institute
SPECIAL INTERESTS
Gender and sexuality (i.e. feminism, LGBTQIA, sex worker activism and support)

Somatic Therapy,

Eco-therapy,

Holistic nutrition

Dream work / sandtray

Community building and web weaving

Event/workshop coordination, planning, and outreach.

Making music, photography, modern dance, making art





San Francisco & Marin's Leading Couples Counselors & Sex Therapists
Now Accepting New Couples & Sex Therapy Clients: Berkeley, San Francisco, East Bay, Sausalito, Marin & Tiberon, San Rafael, CA, North Bay, Napa Valley & Online Locations
3030 Bridgeway Suite 410, Sausalito, CA 94565
1918 Bonita Ave Suite 202, Berkeley, CA 94704