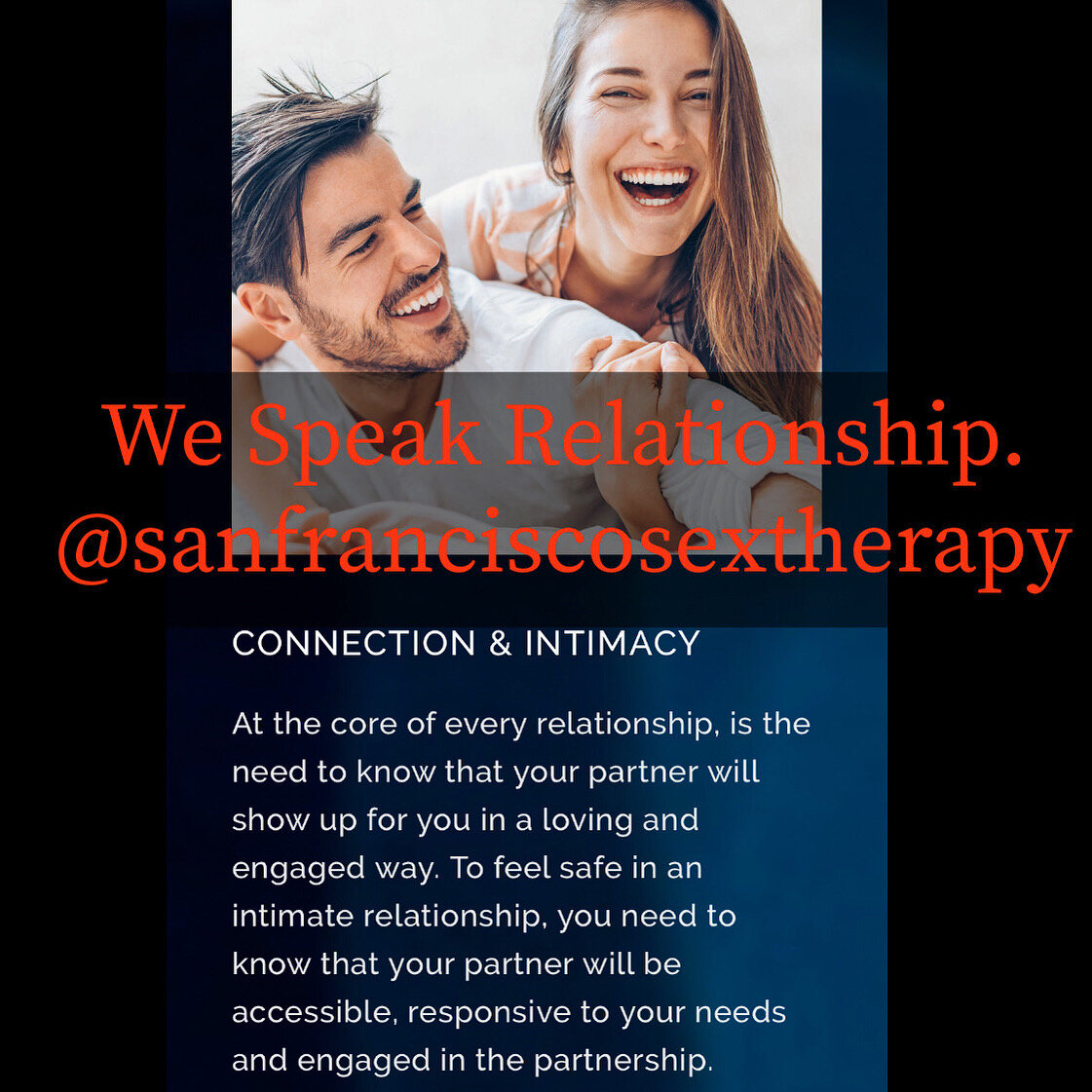 We Help Build Intimate & Loving Relationships & Cultivate Authentic Sexuality.
Our San Francisco Bay Area and National And Global sexologists, Sex therapists and
CONNECTION & INTIMACY- we all need and desire it. It's a fundamental human quality.
At the core of every intimate relationship, is the need to know that your partner will show up for you in a loving and engaged way. To feel safe in an intimate relationship, you need to know that your partner will be accessible, responsive to your needs and engaged in the partnership.
As a highly specialized therapy center, we believe in treating you as a whole person whose intimacy & relationship needs & issues are rooted in the context of your life. Rather than operate as a managed-care driven mental health clinic, we work for you & not the insurance companies. Our top sex & couples therapists work with you holistically, while utilizing the latest cutting-edge modalities rooted in attachment & neuroscience.
Schedule a Session — San Francisco Intimacy & Sex Therapy Centers. https://sanfranciscosextherapy.com/schedule #sexology #sextherapytraining #sexologistlife #sexologist #sexeducation #intimacy #sexologistlife #sextherapy #couples #goodnight #relationships #couplegoals #couplestherapy #sextherapy #sanfrancisco #sanfranciscosextherapy #wespeakrelationship #intimacycoach #sexcoach #together #secure #letsdothis #letstalk #togetherforever #love #loveyourself #naturelovers #sextherapyonline #sexpert #sexpositive